It is Tuesday and we made it through another Monday! This Tuesday I am linking up with 3 different themes.
No touch ups, No nothing!
So I cropped, increased contrast and used the sharpen tool just as Sarah Halstead did with her photo. Hers is much better though!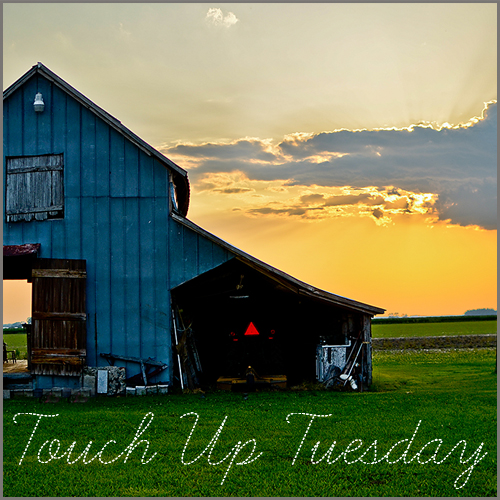 Next up is Texture Tuesday, you can link up with Kim Klassen over at Kim Klassen Cafe
She will even provide you with a free texture to apply to your photo and the theme this Tuesday is Flowers
This is the untouched version. And of course I did not use a flower flower but a tree blossom. I figured it would count.
Now for the last (I think). This one is Barn Charm over at Bluff Area Daily. For this particular one I have two different shots of the same barn.
Hope you all enjoyed Tuesdays set of pictures because I had a blast editing!