Yes I disappeared again dangit! I just get involved with other things a lot more than I did it seems. When my husband is off work I tend to be spending most of my time with him and we just watch t.v. Yes this is our life.
We have watched Supernatural for awhile now but decided to start watching it again from season 1 and on. So that is where the majority of our time is spent doing. Yes we will stay up until daylight watching episode after episode. Man I love the Winchesters!!
Now I will say this is not what we do from the time we wake up until we go to bed, just half the time because the other half of the time the t.v is stuck on one channel and one channel only
I had a photo shoot Sunday. Two individuals from a band called Oxygen Edge. This is what I consider my first photo shoot. I still have a lot to learn but I am pretty proud for it being my first. I am posting some pictures in my portraits tab. Check them out and tell me what you think.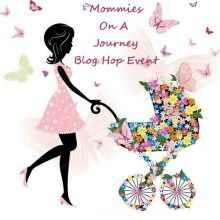 Join in the blog hop!