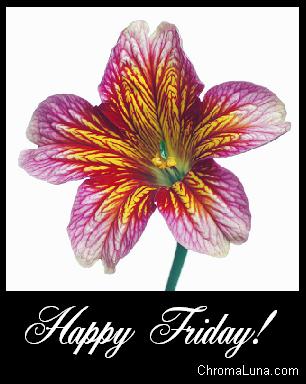 Yes it is Friday, and most people are totally excited about it but myself being a stay at home mom its another day. Seems like a beautiful weekend is coming our way. Today it was gloomy, rainy and cold. It was very nice sleeping weather.
I realize today was 4/20,
but our Water Company was closed and we did not receive any mail?? No idea why the water place was closed and maybe I just did not receive any mail. Am I missing something? Anyways like I said earlier, it was just another day for us in our household. No celebrating this stoners holiday or whatever holiday it may be for our water department to be closed. I am not against the smoking of marijuana or anything but I have seen this photo posted all over my facebook news feed and find it funny in a lol sorta way.
Good luck to all of you who celebrated today :-)
Yesterday was pretty much as boring as today has been. My husband spent most of his time working on the computers. Trying to get Linux installed on one of the laptops, making space on the other one, re-installing Photoshop on one of the computers so I can step up my game on picture editing. Looks like I will be taking some courses on line on how to use Photoshop. At least the basics at least. I am wanting to really get into my photographing hobby, of course I always want to get into something. I always start then never finish. I always seem to lose track and start on something else that I don't finish. Its a nasty pattern to be into.
We did spend a little bit of time outside yesterday in the late evening. Logan really seemed to enjoy it. Even though he tried to eat everything he sees. He has to try everything.
Mean Mugging
Big Yawn
Smile Baby Boy
Big Smiles
You can definitely tell Spring is here. There are caterpillars everywhere you step, turn and look.
For the dinner (thanks to the husband) we had beans and potatoes, but as us southern gals like to say, fried taters. Logan was eating them just fine at first then he decided he did not want a thing to do with it.
Hopefully he enjoys tonights dinner better, once again thanks to the old man. He likes to cook. Thank goodness because honestly I do not for the most part. I get into my moods but mostly I am not a cooker.
Everyone enjoy your Friday night and if you feel like doing some blog hops this weekend click on the image below and have a wonderful weekend and happy hopping.